Configurable data from VONK are now available to the pCon community. Log in to pCon.login to request the OFML data of the company.
Request VONK product data via pCon.login
VONK Furniture: furniture on which memories grow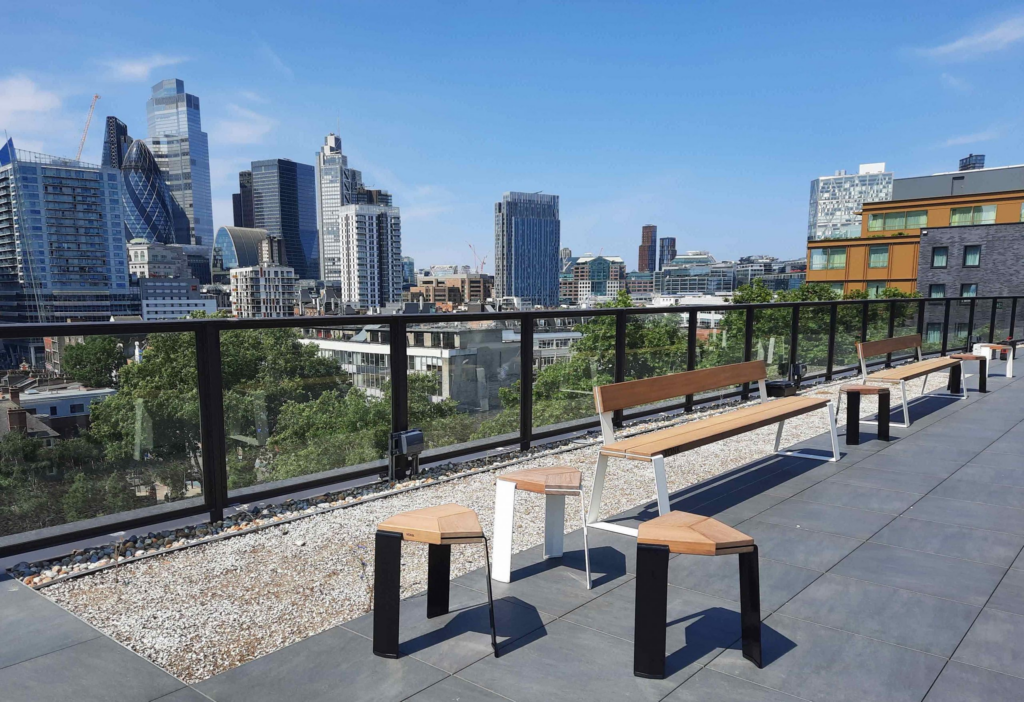 VONK stands for outdoor furniture with temperament: strong, distinctive and timeless. Steel and hardwood meet in the characteristic 'end cut'. VONK's designer furniture elevates every day into a celebration of human connection. Corporate clients rely on VONK to furnish their outdoor spaces. The FUSE picnic table is strong, practical and graceful: ideal for corporate sites.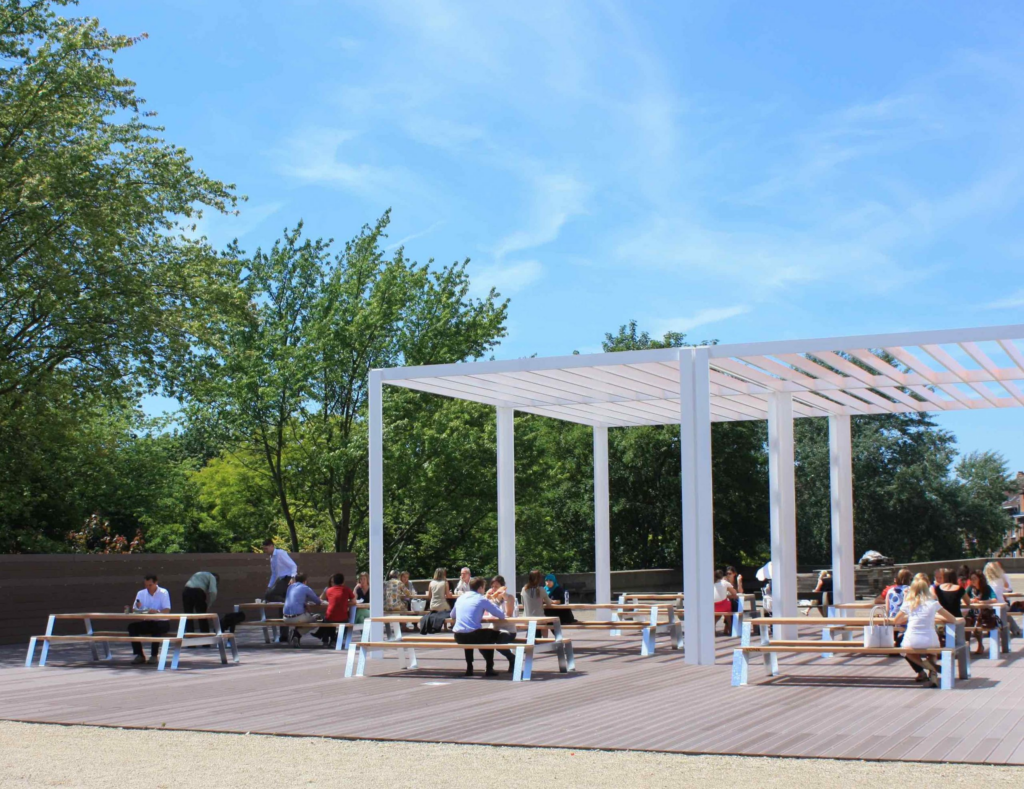 Cédric Marchand, former interior designer at ING: "I was immediately convinced that the FUSE picnic table fitted perfectly into the design of our outdoor space. The clean but robust design and timeless choice of materials appealed to me. The fact that the furniture is local and handmade was a charming idea to me."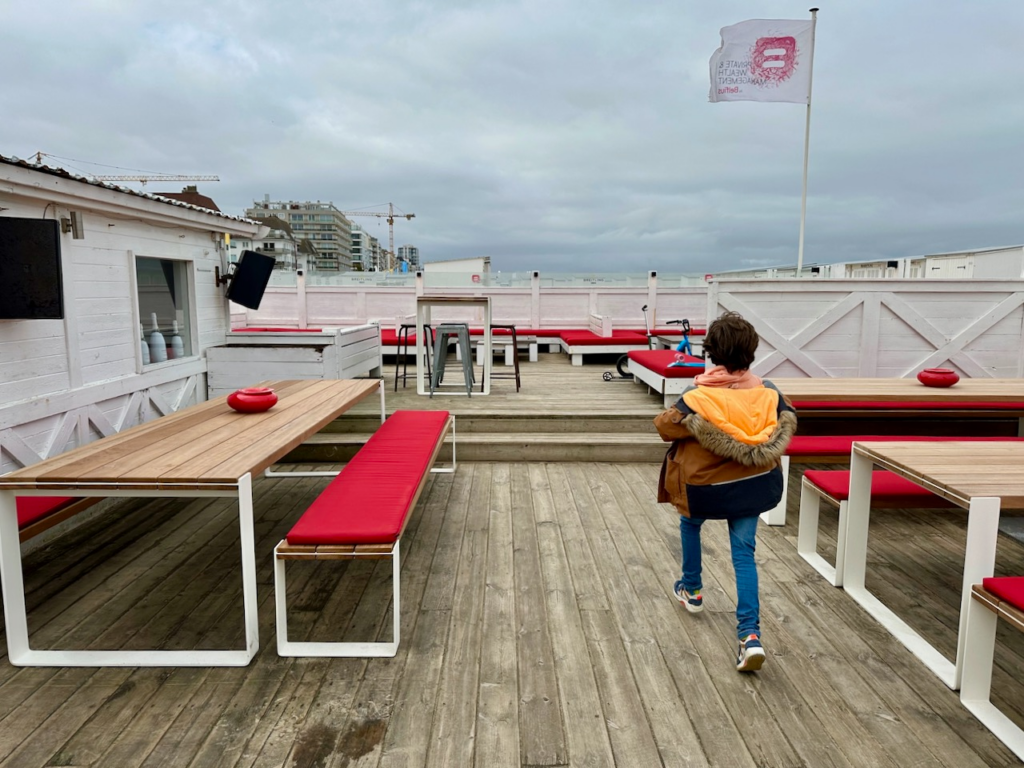 Private customers add character to their garden or terrace with VONK's tables and benches. The outdoor furniture invites to party, enjoy, talk. The furniture is handcrafted with strong materials, making it last for many years.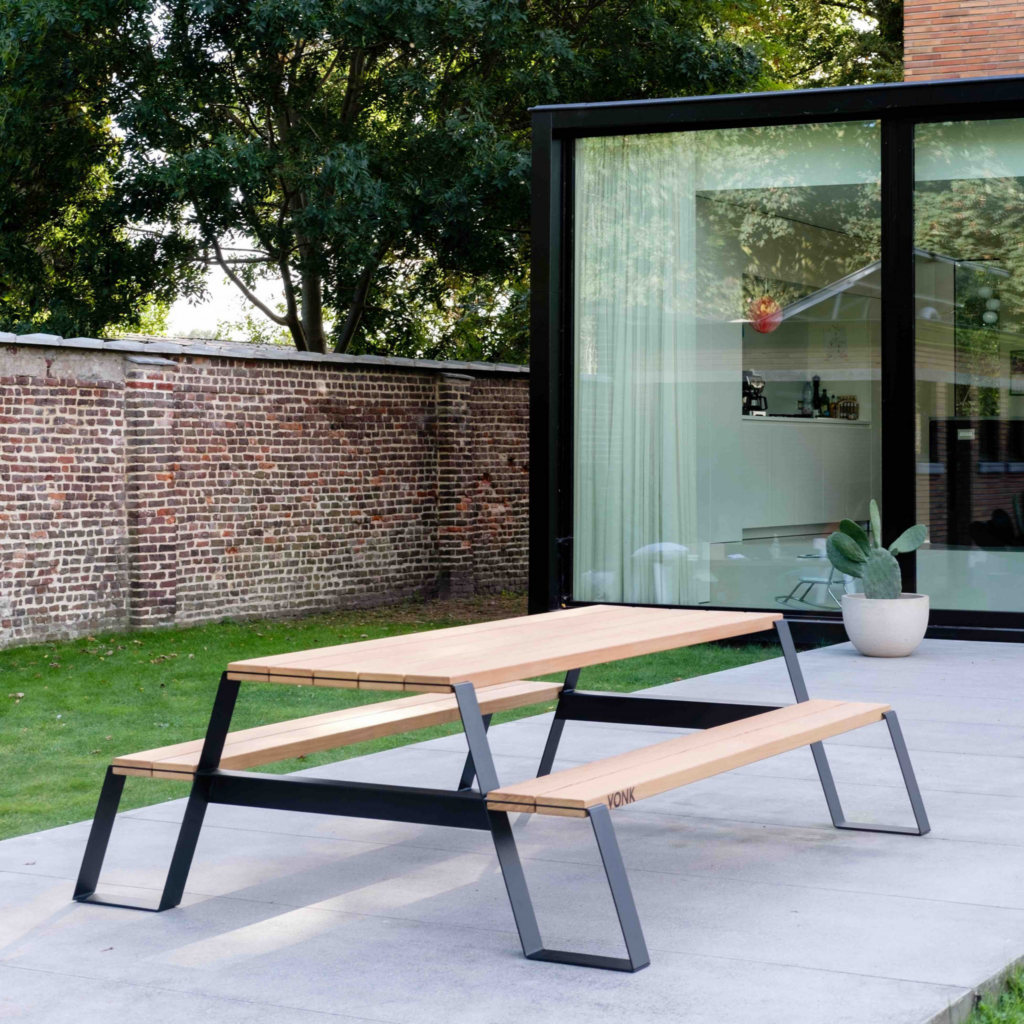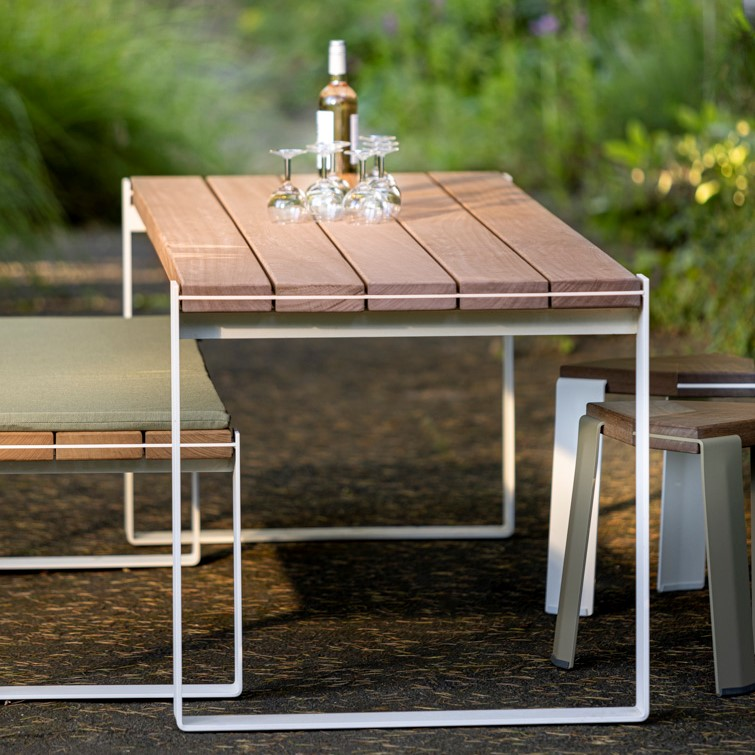 Jonas Willems is the inspirer of VONK Furniture. The grandson of gallery owners and son of an architect-furniture maker, he was instilled with a love of design.  Jonas: "I'm delighted when customers respond with: I feel that you have put time into this furniture, our house has gained a soul. That feeling, that's what I do it for. And to bring people together, aiming for a deeper sense of unity, for that too."