Configurable data from Gerriets is now available to the pCon community.
Log in to pCon.login to request access to the manufacturer's OFML data.
Request Gerriets product data via pCon.login
Learn more about Gerriets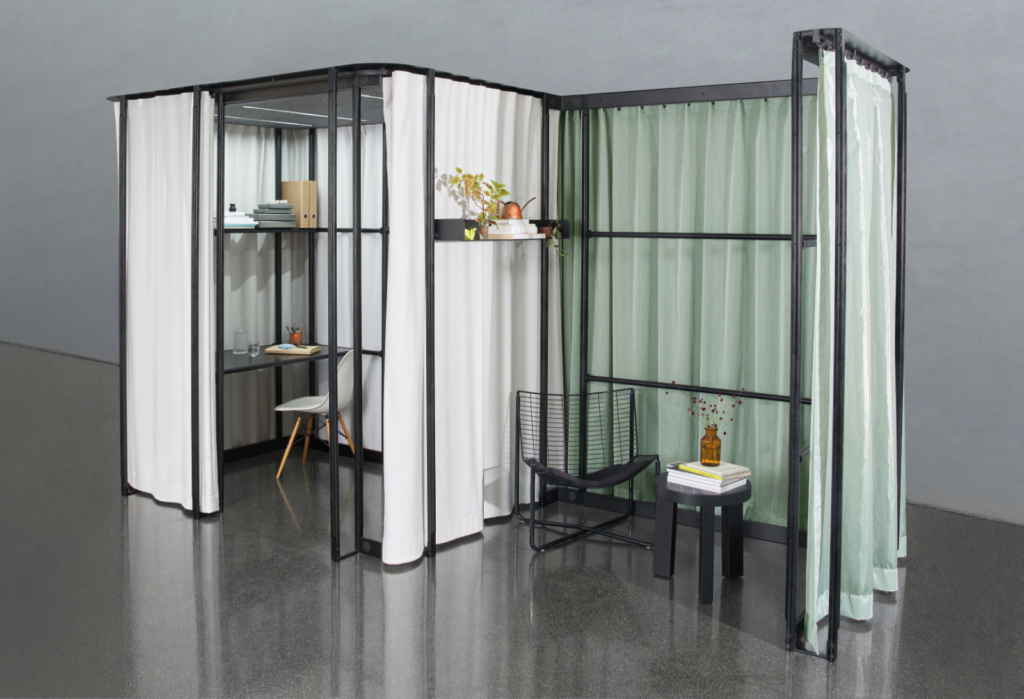 Gerriets GmbH, now in its third generation, has distributors and trading partners in over 20 countries in addition to its own five subsidiaries (USA, UK, Austria, France and Poland). Since the company was founded in 1946, Gerriets has developed into a world market leader for stages, event supplies and acoustic projects.
Gerriets' multi-layered curtain systems are used in the theater and opera industry to isolate the audience from the changeover noise during intermissions due to the high level of sound insulation.
About 15 years ago, this led to the development of the OFFICE sound curtain, which combines high sound insulation of up to 30 dB with a variable textile structure and can thus be used perfectly as a flexible room divider as well as a design element.
Meeting islands in an open space office can be separated just as temporarily as auditoriums in museums or retreat rooms in libraries.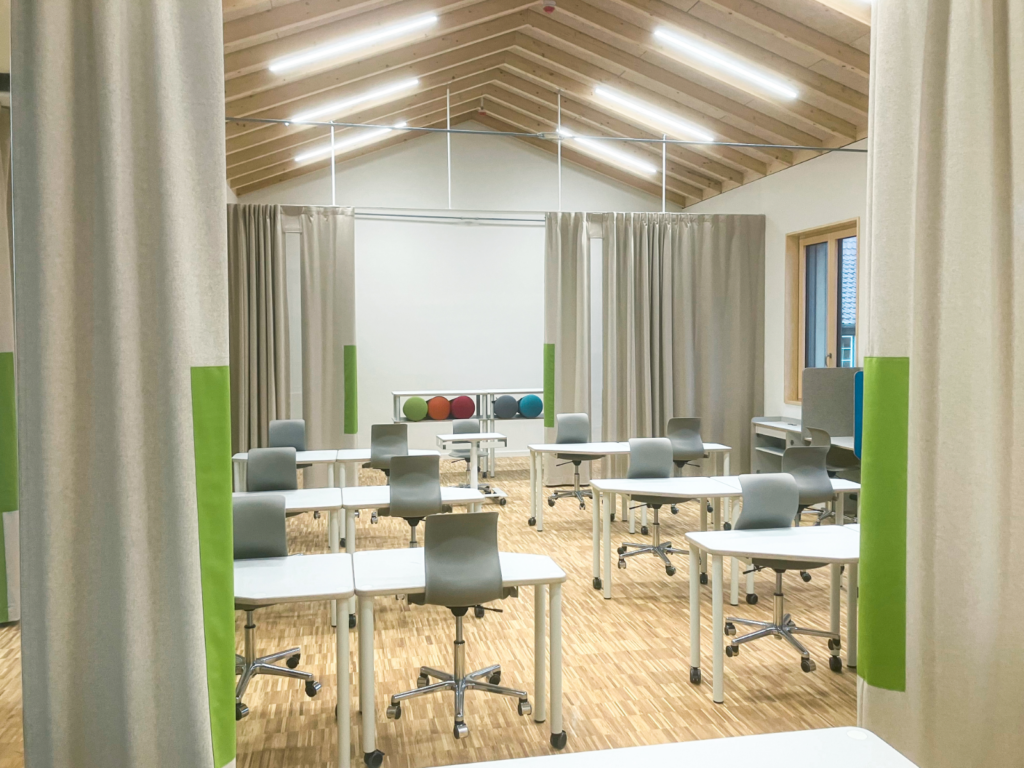 For Gerriets Interior Acoustic Solutions the human being with his needs and the demand for flexibility and individuality is in the foreground.
The goal is to create flexible working and quiet zones with the highest design, functionality and quality standards!
One of the innovations is the room partitioning system roocs by Gerriets, which is combined with the OFFICE sound curtains. The acoustically effective room solution is free-standing and offers modular and flexible room partitioning.
The optimal support from the planning process to the turnkey integration and installation in the building is a major advantage of Gerriets. This results in high-quality, effective , variable acoustic solutions for interiors, offices, and public spaces.
roocs by Gerriets
flexible room division
modular
freestanding
acoustic room zoning
collection of different textiles for the outer layer
combinable colors of metal and wooden components
add-ons such as shelves, table tops, pinboard, hooks, monitor holder

sound curtain OFFICE
Acoustic separation of different working areas or creation of meeting islands.
Different configuration options:
Sound insulation from 11 to 26 dB
OFFICE WINDOW sound curtain
OFFICE ELEGANCE sound curtain
Manual or motorized
Collection of different textiles for the external layers