Configurable data from EinrichtWerk GmbH are now available to the pCon community. Log in to pCon.login to request the OFML data of the company.
Request EinrichtWerk product data via pCon.login
Introducing EinrichtWerk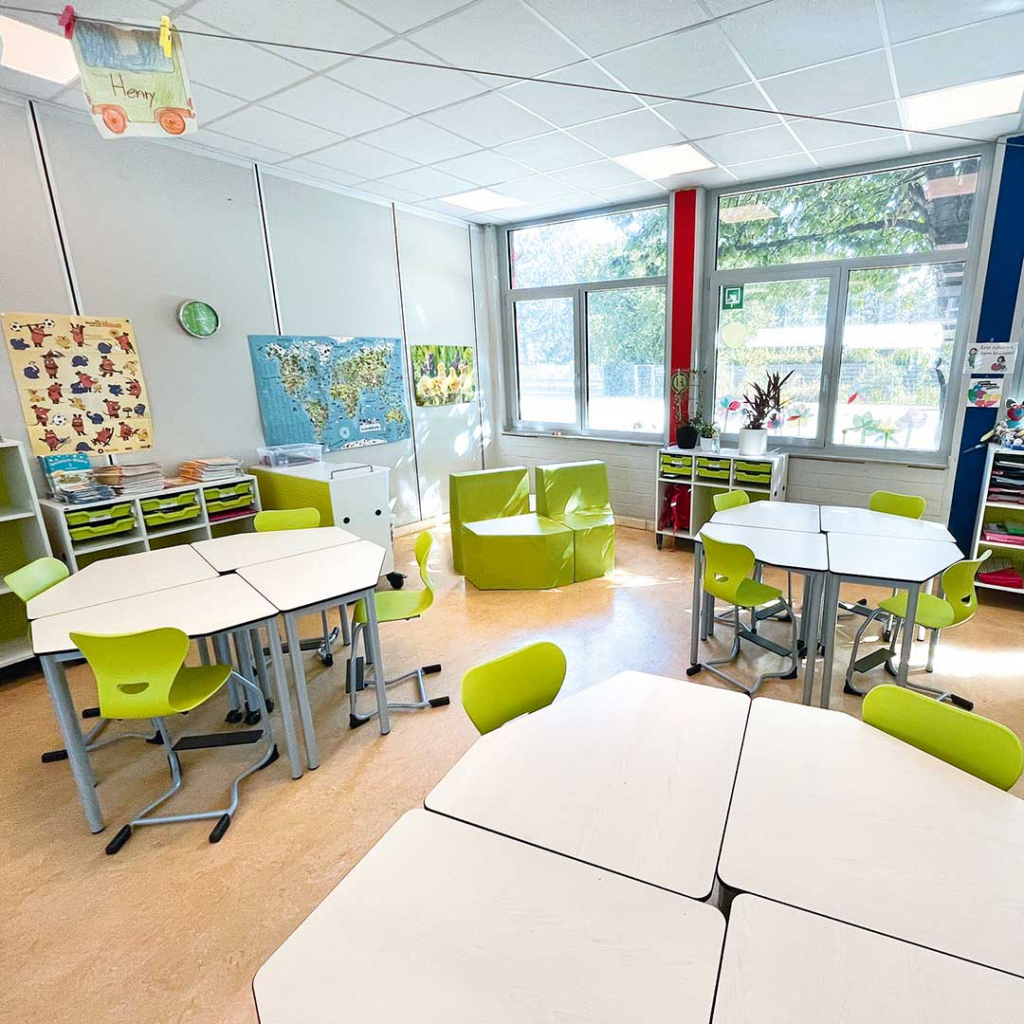 The modern education system is experiencing a remarkable metamorphosis, and EinrichtWerk is helping to implement this transformation. In times when school architects are looking to innovative concepts such as the Munich Learning House, cluster schools and open learning landscapes, and terms such as "compartment schools" are taking center stage in politics, school furniture has a key role to play.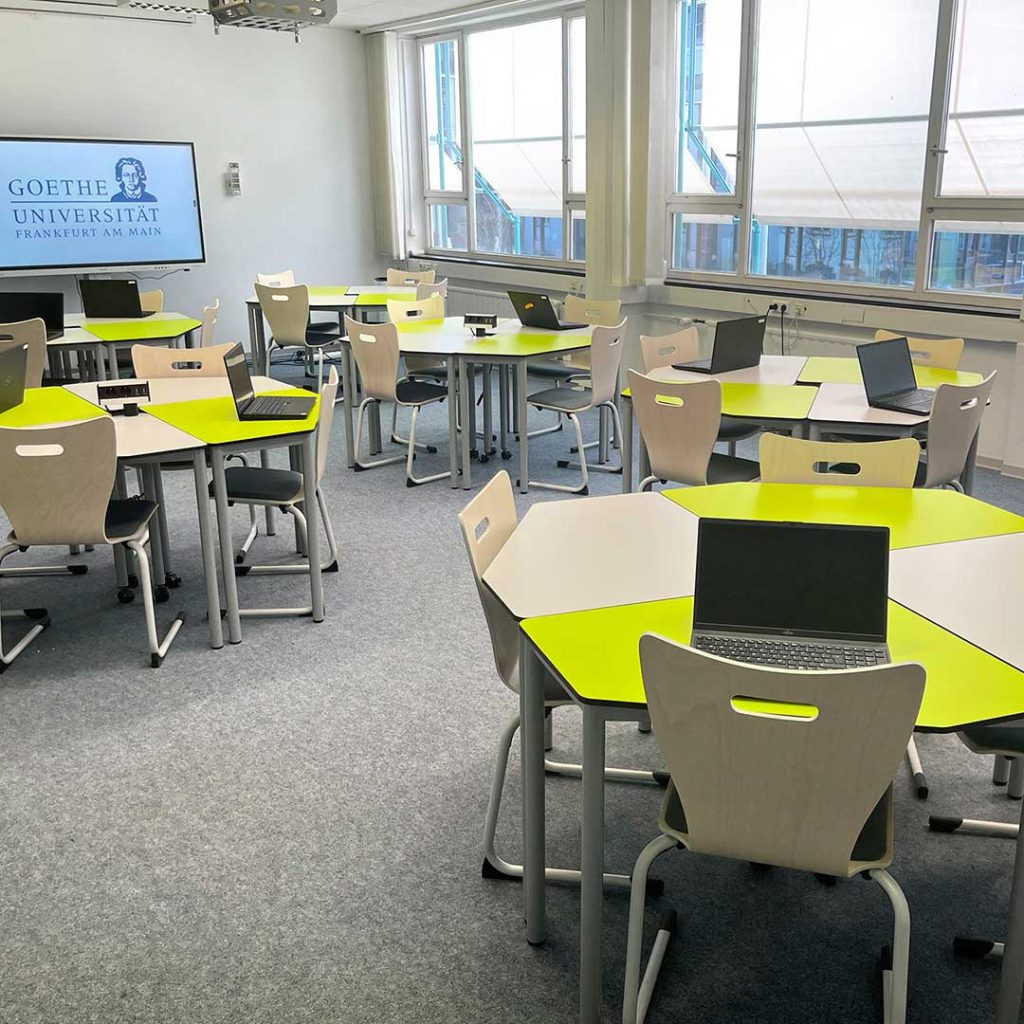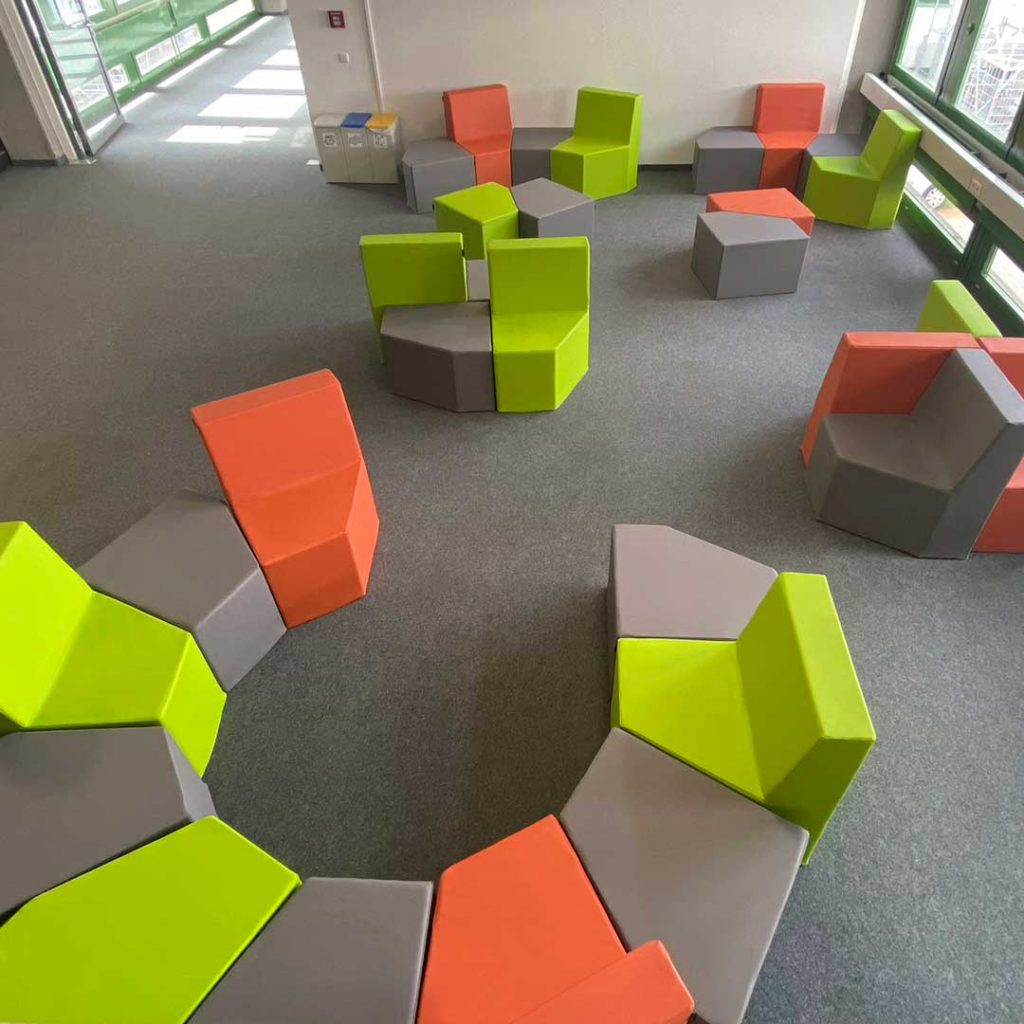 Open learning areas, often referred to as "forum" or "marketplace," require a redefinition of space – with a clear focus on self-organized and cooperative learning. This is exactly where EinrichtWerk comes in. We specialize in developing school furniture that provides the education sector with the greatest possible degree of flexibility and enables the application of different pedagogical concepts. Our furnishing concept is also perfectly suited for all-day care: Without much effort, simple classrooms become multifunctional all-day and feel-good rooms.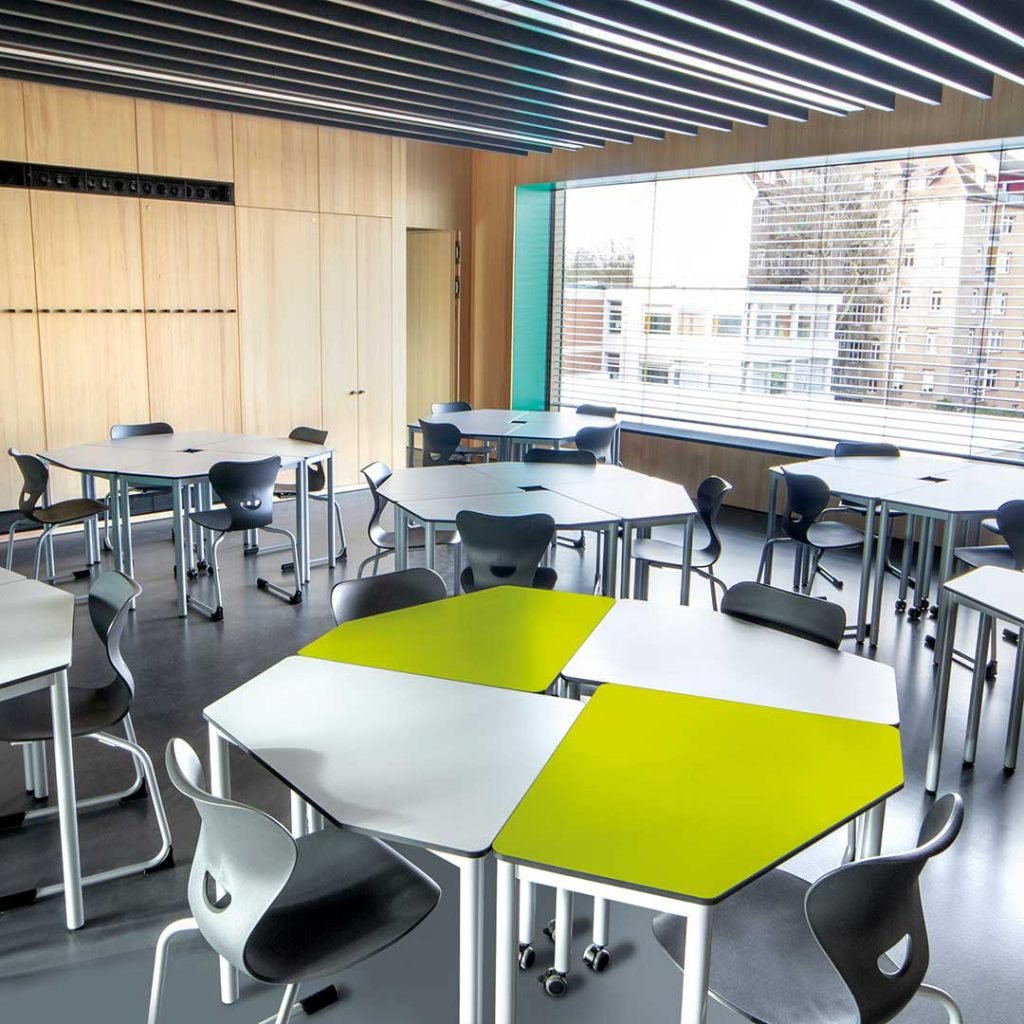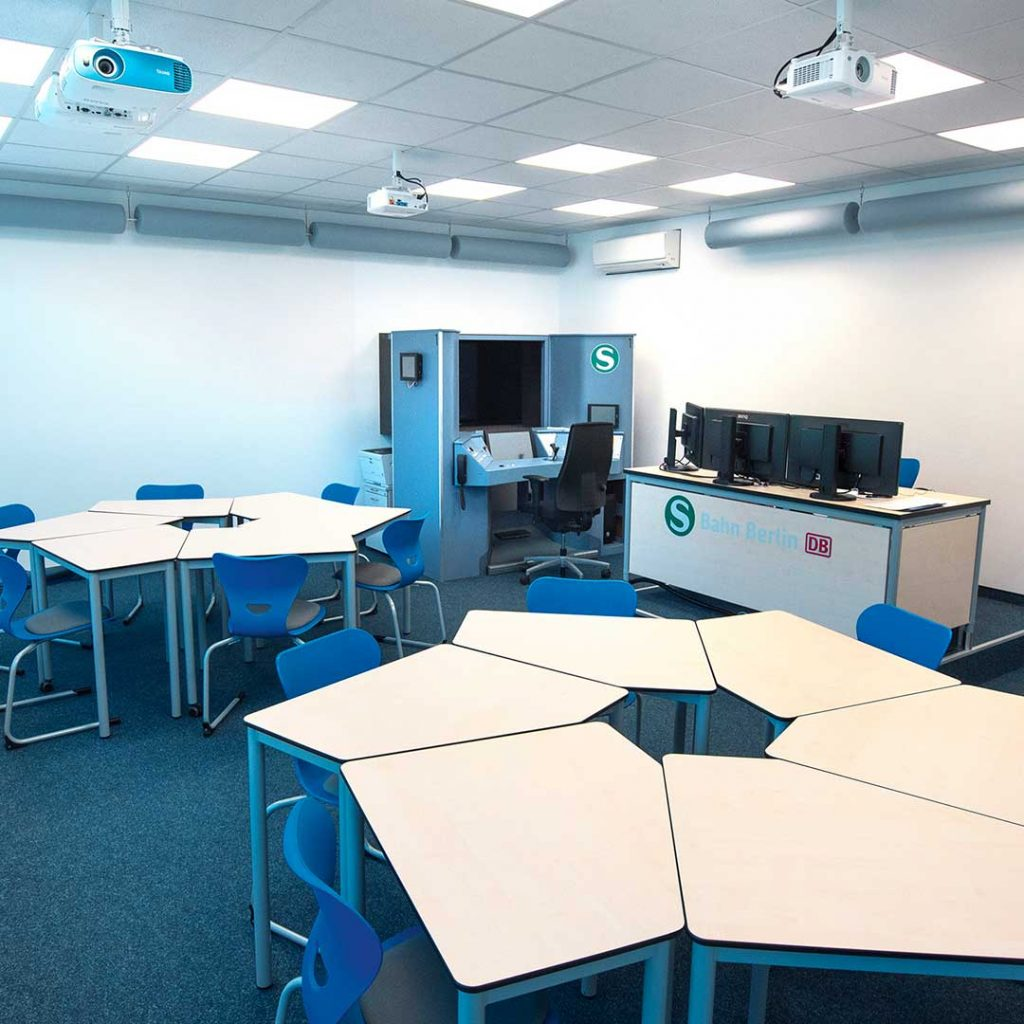 The heart is our pentagonal table EWT.5. Due to the patented angle combination it offers more combination possibilities than any other school table: from small groups to large rounds of 12 students, rows, U-shapes…. And our pentagonal table is universal: from elementary school to adult education.
The ergonomic footrest chair for all age groups, the pentagon lounge, the pentagon mats, the multifunctional blackboard system and our mobile slants complete the flexible EinrichtWerk furniture concept.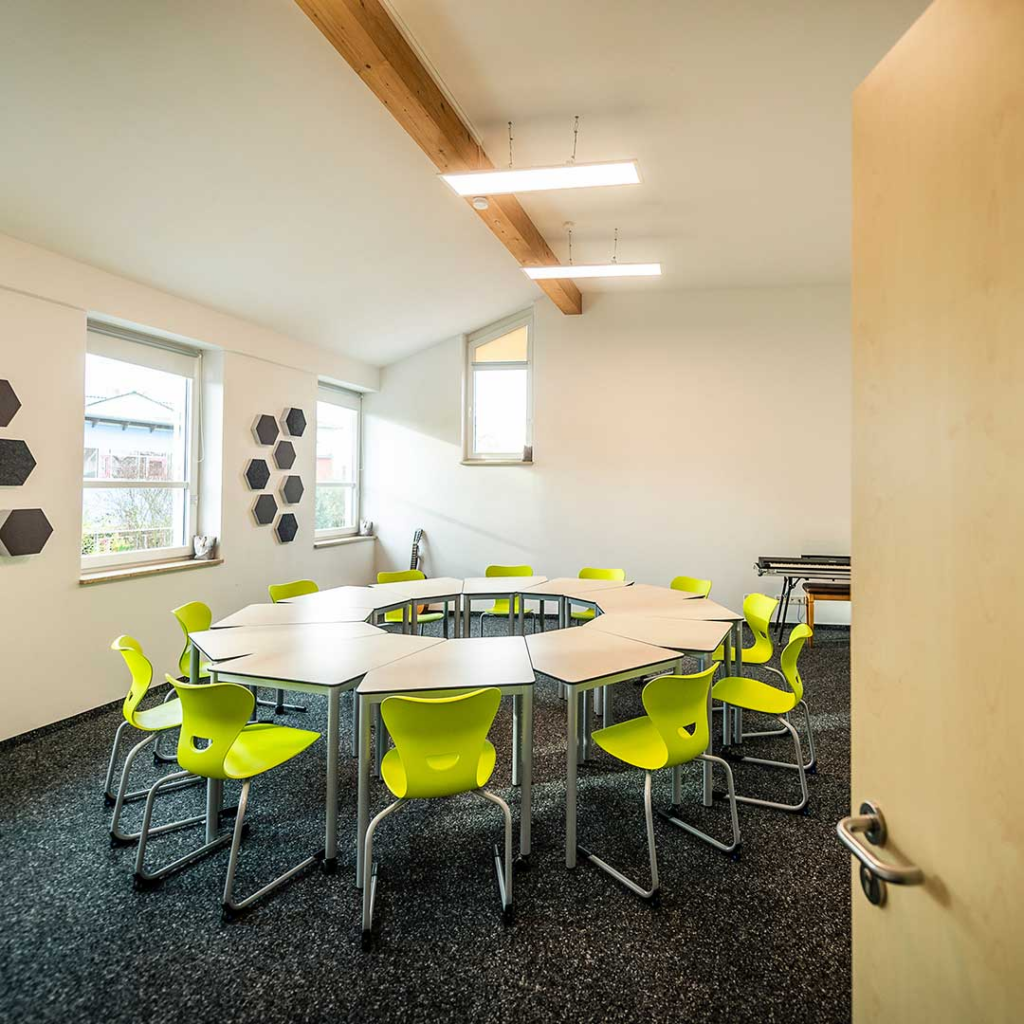 Our school furniture directly influences togetherness, promotes the coalescence of a social fabric and enables a whole new enthusiasm for learning and teaching – as a togetherness.