What's new in the latest release of pCon.planner:

✔ Property Editor: New structured view for improved overview
✔ DWG Export: Layer filtering & more export options
✔ Clipping Planes: Transferring sections to viewports
✔ For PRO users: Reverse article search in manufacturer catalog
Hurray, autumn is here! And with it, a new version of our 3D Room Planner is ready for download. The update to version 8.8 is all about high-precision work: A completely redesigned property editor presents properties well-arranged and structured in tabs. The new tool "Origin" supports dimensionally accurate planning and moving of objects. PRO version users benefit from greater efficiency with the reverse search of articles within the catalog and transfer of products to the pCon.basket via copy & paste.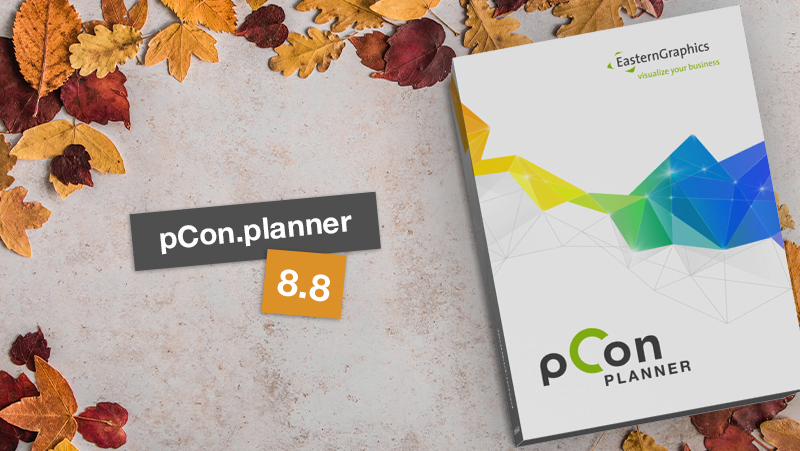 Property editor: New appearance and advanced features:
The property editor is one of the most important and versatile tools in pCon.planner. Thanks to the new structured view with tabs, you can quickly enter attributes and make general or product-related changes in a targeted manner. Take the Transformation area, for example: rotate several selected objects identically or set the height in top view – simply by using the Property Editor. Of course, the value to be adjusted is always precisely highlighted on the object.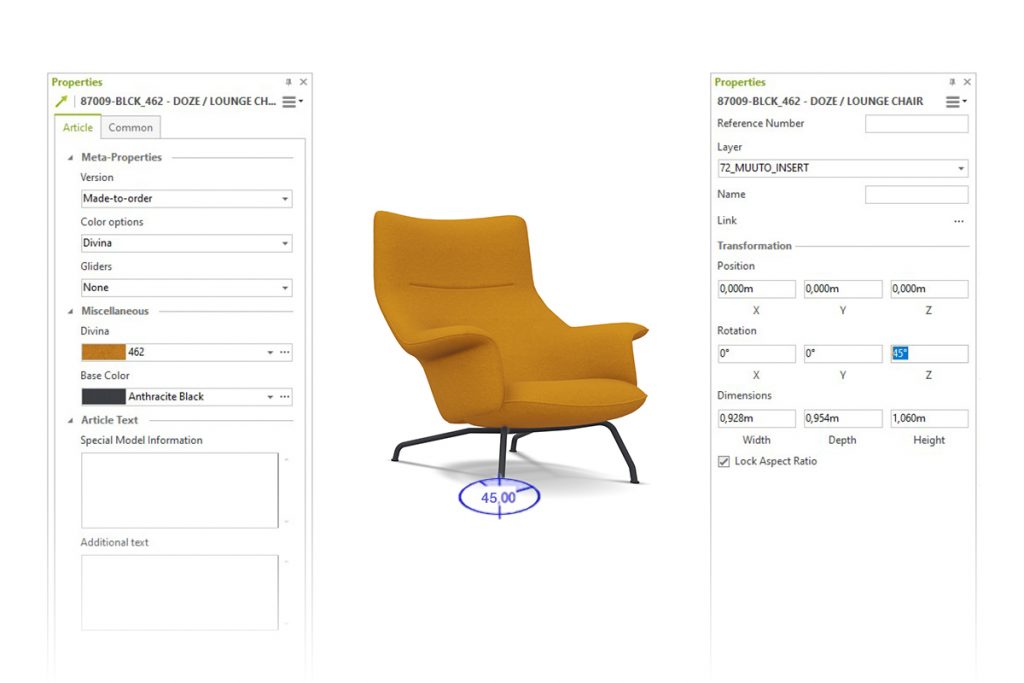 More innovations at a glance:
DWG export: Layer filtering and article information removal
Articles: Reverse search in manufacturer catalog (PRO)
Import: Import: EOX & USD files support
Clipping Planes: Transferring sections to viewports
Exchange: Copy & paste articles to pCon.basket (PRO)
Transformation properties and new Origin tool for dimensionally accurate planning
Improvements for vector graphics and PDF export in the layout area
Import: Point Cloud support (E57 files) (ME, PRO)