---
Learn more about Visplay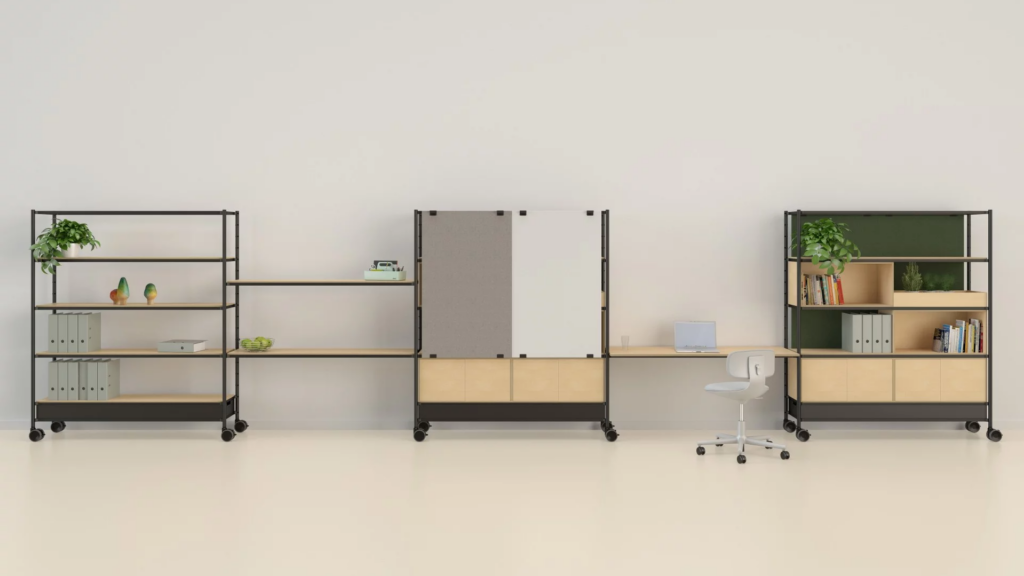 Visplay develops modular systems that function as key elements in interior layouts for more than 85 years. Our products are flexible, durable and sustainable. Easily reconfigured to suit changing demands and expectations, Visplay systems deliver the versatility required in agile spaces. Thanks to built-in electrification solutions, our systems facilitate the use of lighting and digital technology throughout the retail store.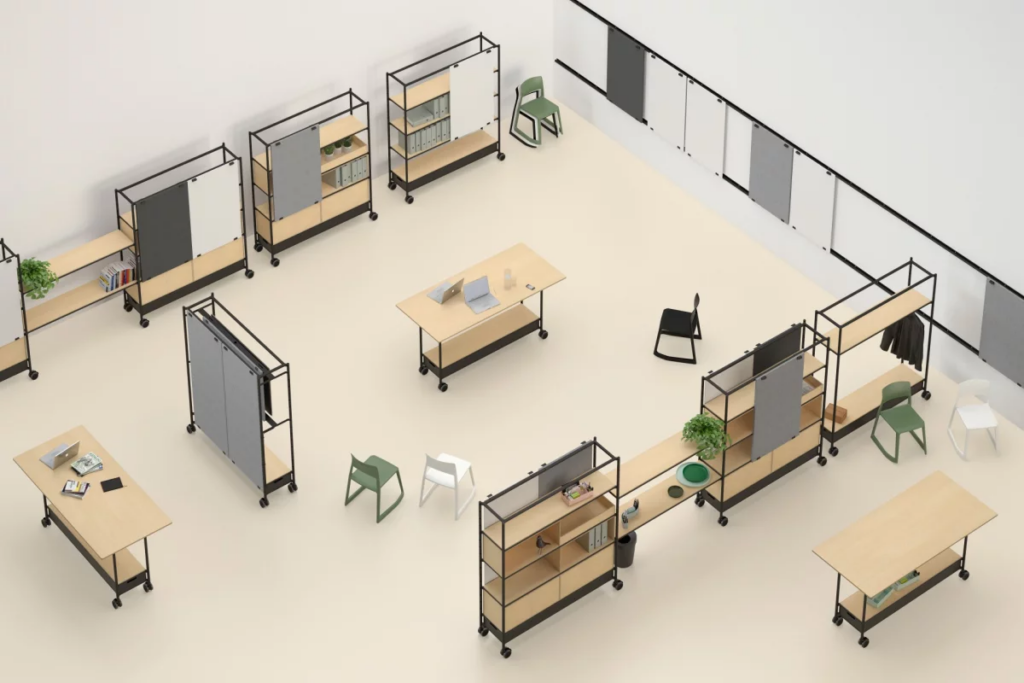 With FOS, we have launched a mobile, 230V electrified office system. It can be configured into micro-architectural structures that can be used to define the purpose of workspaces in very different ways. From teamwork, workshops, meetings and presentations to agile workspaces and focused individual work.
FOS can be changed easily and quickly according to the respective requirements. By connecting individual units using shelves or worktops, space-creating structures can be created.