A new update of the sales app pCon.facts is now available in the Appstore.
Download the new version 3.6 and test the new features.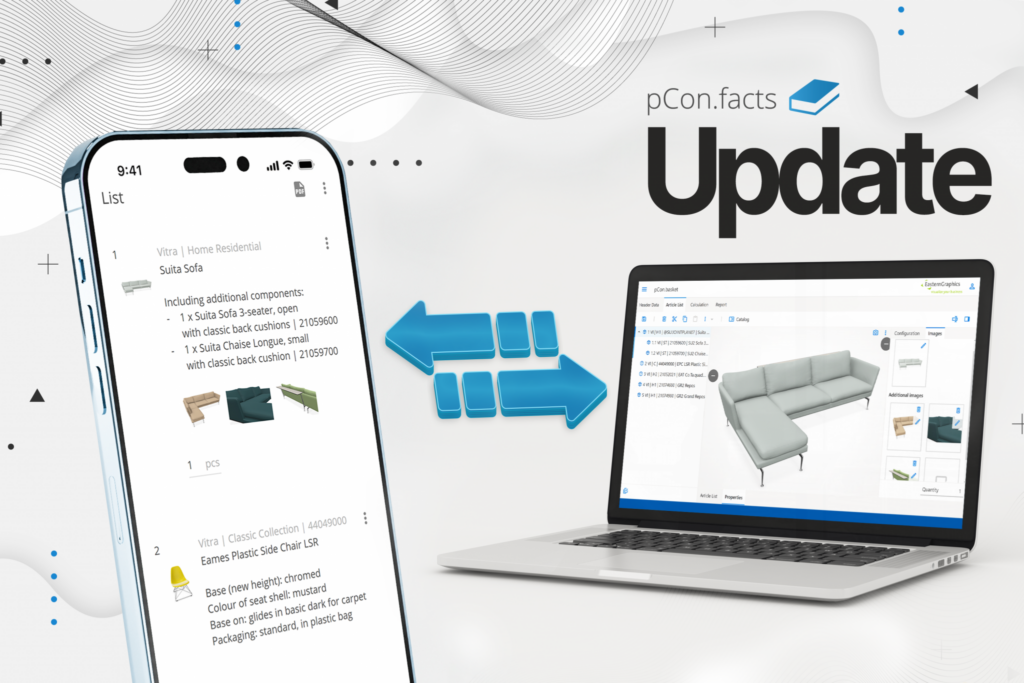 Strong Match with pCon.basket
Double work was yesterday. Thanks to the new update, it is possible to adopt the form settings made in the project when exporting the project from pCon.facts to pCon.basket. Item images as part of a project will also be transferred in the future and can easily be transferred from one app to another.
Nice to Know for all Android Users:
In the future, products will be displayed in augmented reality via Google's native 3D display, due to the switch from Xamarin to ReactNative.