Just in time for autumn, a new version of pCon.box will be available in the app stores. Discover the innovations for more ease in your everyday work!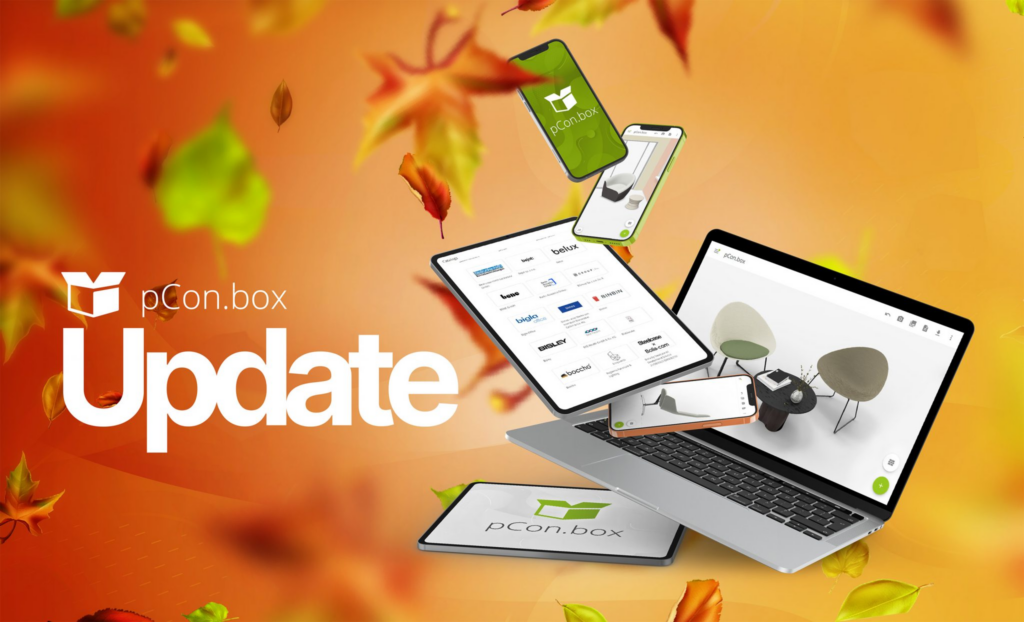 New in the App
Set and display a pricing date
Would an individual classification of your articles with different price information make your work easier? Similar to pCon.facts, you can now also display an individual price date in the pCon.box. This is either automatically generated based on the current date or can be defined manually. Adding price data throughout the article list provides complete transparency as well as more clarity and flexibility to your project.
Individual project names
With the new update you won't lose the track. Customize new projects in the future and give them a personal name. Corresponding project names are transferred between the applications when exporting and ensure seamless clarity. Please note that existing projects that don´t have a project name yet are initially named after the file. Subsequent adjustments are possible here.
For pCon.login users: Editable exchange rates
Do different currencies play a major role in your everyday project life? This is what the new version of the smart 3D planner app brings with it. For new projects, you can set fixed exchange rates in advance to ensure more continuity for your customers. Existing projects continue to actively access the current exchange rates.
You don´t have a pCon app installed yet?