Configurable data from Antrax are available to the pCon community. Log in to pCon.login to request the OFML data of the company.
Request Antrax product data via pCon.login
Introducing Antrax
Antrax is a company operating in the Polish office furniture market since the 1990s. The beginning of our activity was when the Factory had its headquarters in the city of Kraków. In addition to typical equipment, custom-designed furniture was created here for large corporations in Poland and Europe such as BP Poland, Lot, Comarch, Capgemini, Solidex, Empik, Dulux, Toyota and Chrysler.

In 2007, the factory moved its headquarters to the Niepołomice Investment Zone near Kraków. The zone has a connection to the A4 highway, occupies an area of 542 hectares where about 60 large companies are located. It is divided into sectors, our Factory is located in sector H.

In addition to offering standard furniture, the Factory's activities are mainly focused on the production of customized office furniture. Production is carried out through our online platform QX which allows us to carry out individual personalized orders. Thanks to our constant investment in technological facilities, we have the most modern German, Austrian and Italian machinery and production robots at our disposal.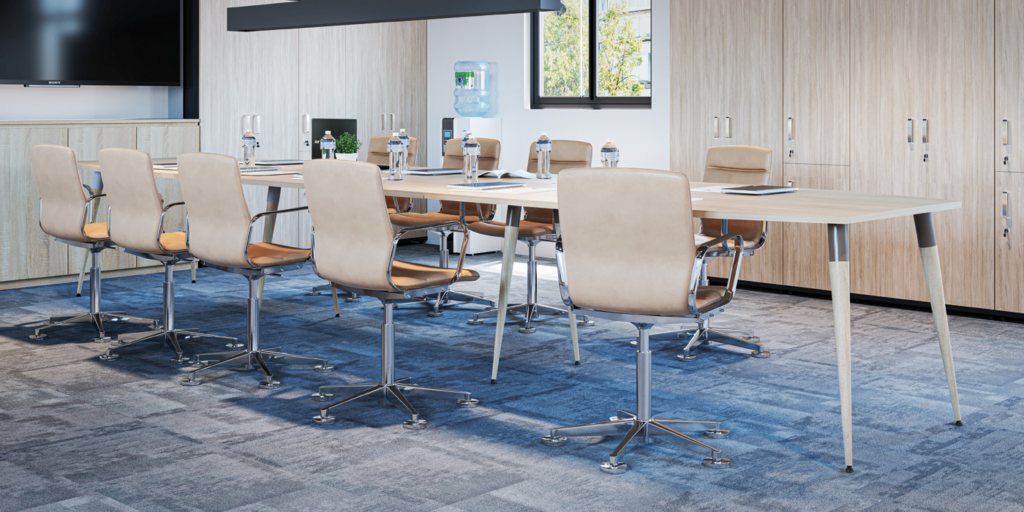 Orders coming into our Factory are processed through a fully automated production process. After a piece of furniture is created and its parameters are specified in our QX online platform, the design is sent to our computer system in the form of an order. The first step after our system receives the order is to authorize the correctness of the order. Then the orders are optimized and sent to individual machines where the actual production process begins. The process is supervised at every stage of execution starting from material intake through mechanical processing, assembly, storage and shipping. Manufactured items are completed and stored. At this stage the packaged furniture is ready to be shipped and placed in transport.
The presented production scheme allows us to carry out all orders within 20 days throughout the country.