Introducing Tarkett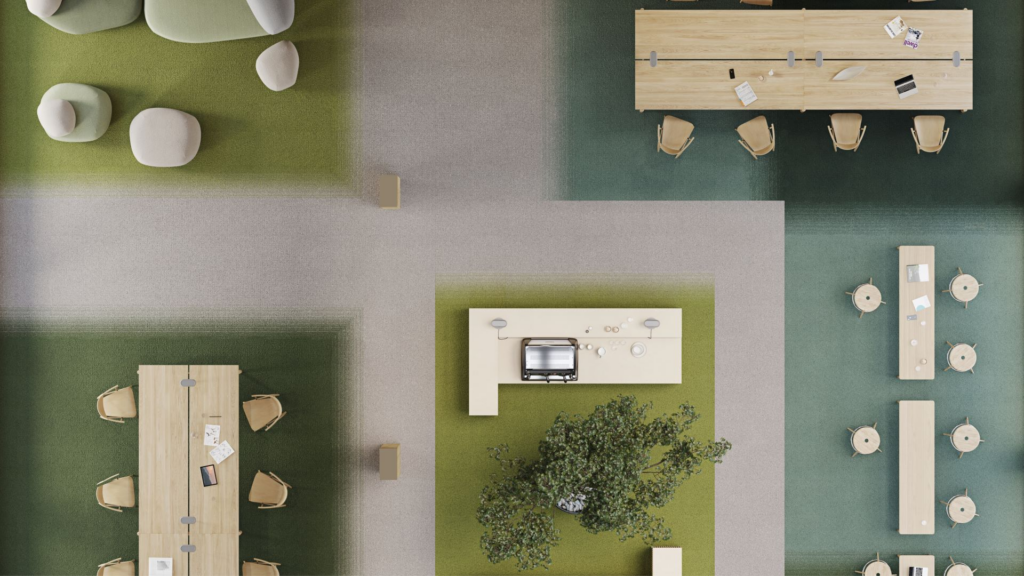 Designing today's workplaces has become increasingly complex. The way people work is changing, and so are expectations of the office. Sustainable and multifunctional, today's workplace should provide comfort, creativity, and wellbeing.
At Tarkett, we understand the need for agile workplaces capable of inspiring their users as well as soothing them. Guided by the latest research, we make sustainable carpet tile collections that support employee productivity and contributes to workplace wellbeing.
Sustainable flooring
Creating a sustainable workplace begins with finding the right eco-friendly flooring. Our fully recyclable DESSO carpet tiles are truly circular and have an impressively low circular carbon footprint, one we're continually working to shrink even further.
At Tarkett, our closed-loop systems do away with linear take-make-waste models, ensuring that what goes around, comes around. For us, the beauty of circularity is about the beauty of the reused materials that go into our products, the innovative manufacturing processes we implement, and the knowledge that we're actively cutting down on waste and greenhouse gas emissions. Our approach to circularity for DESSO carpet tiles focus on three key areas: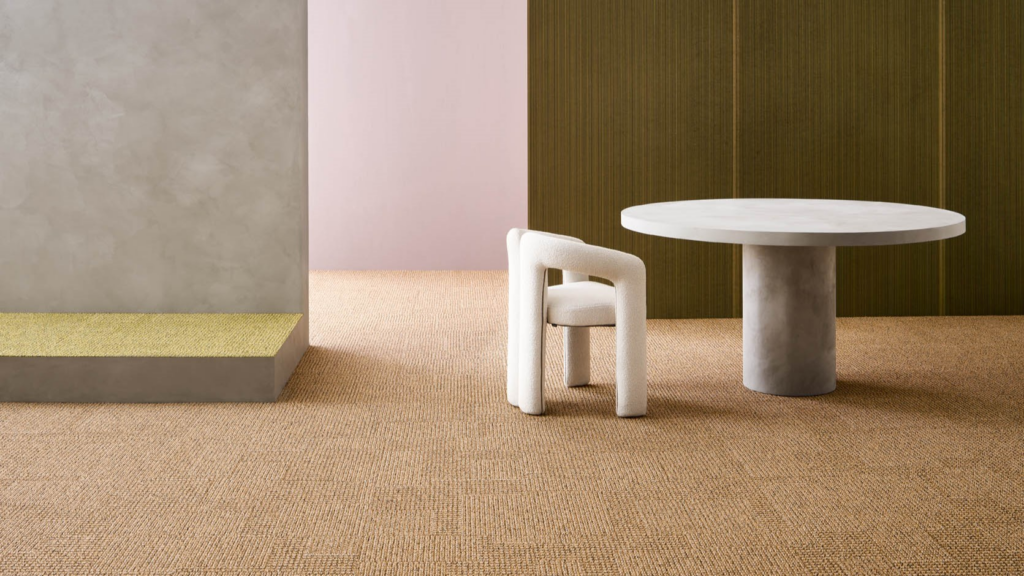 Design: Rooted in Cradle to Cradle® principles, all our design decisions start at the end – the perfect place for new, and renewed, beginnings. While designing for functionality and aesthetic appeal, we design for circularity, too – for the multiple long lives our products will give.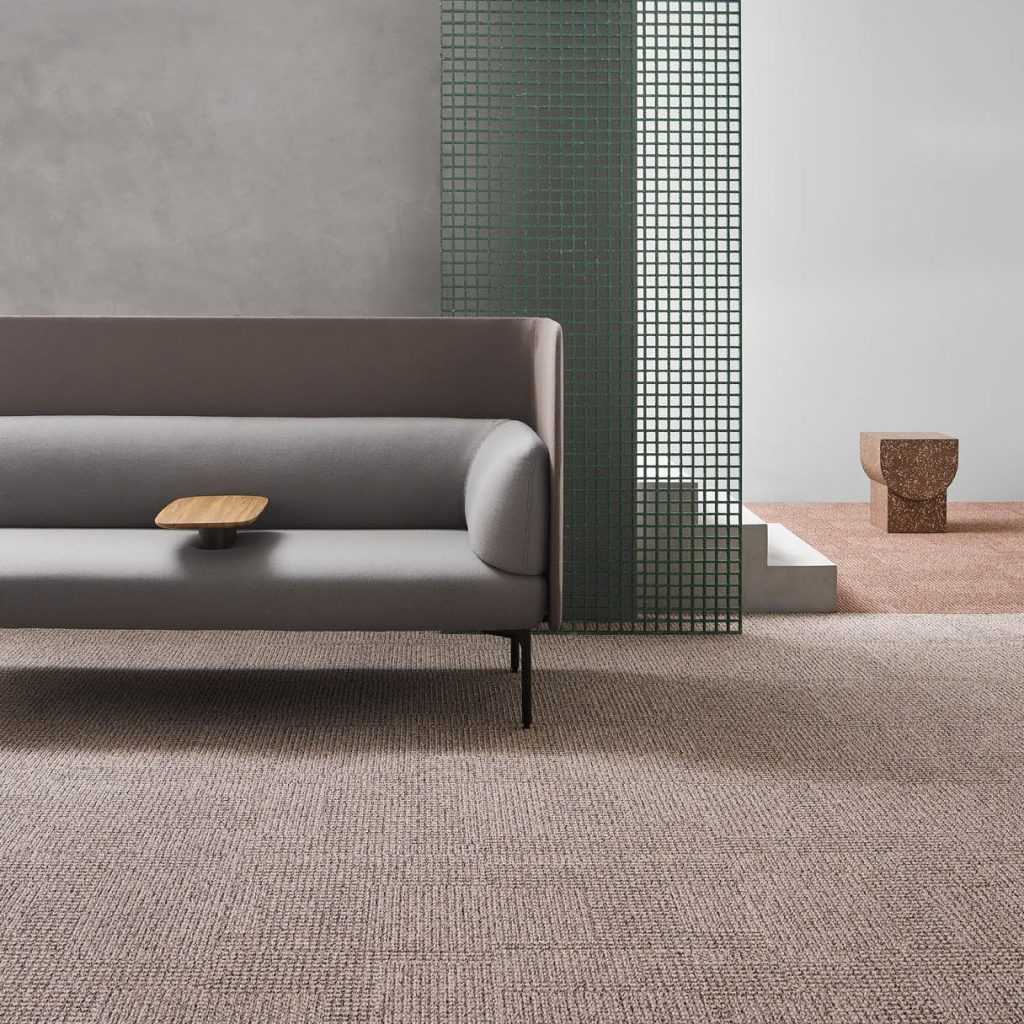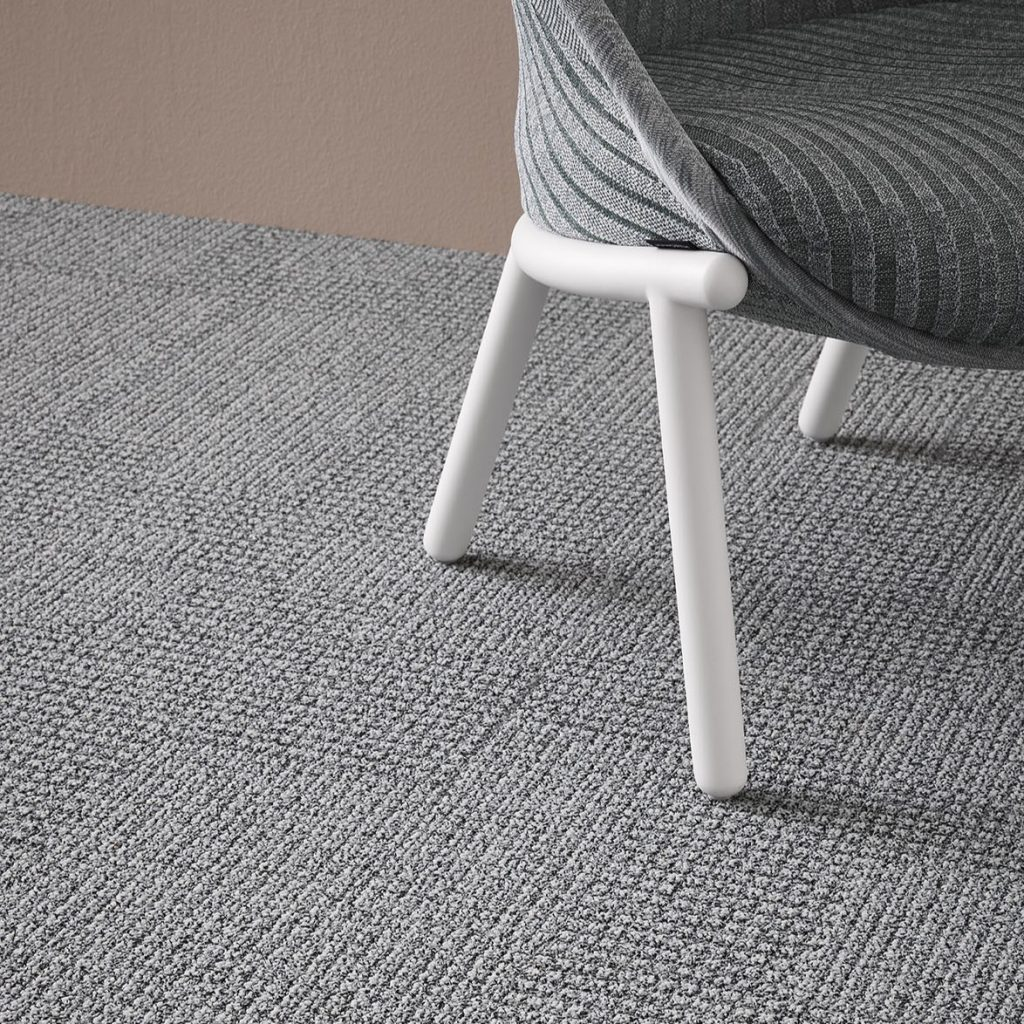 Materials: To limit the use of virgin raw materials, we cooperate closely with partner companies across industries, actively recovering valuable materials otherwise destined for waste. We already incorporate calcium carbonate  from the local drinking water industry in our carpet tiles, but we're not stopping there.  We're actively on the lookout for robust new partnerships that would enable us to keep more healthy material resources in the loop.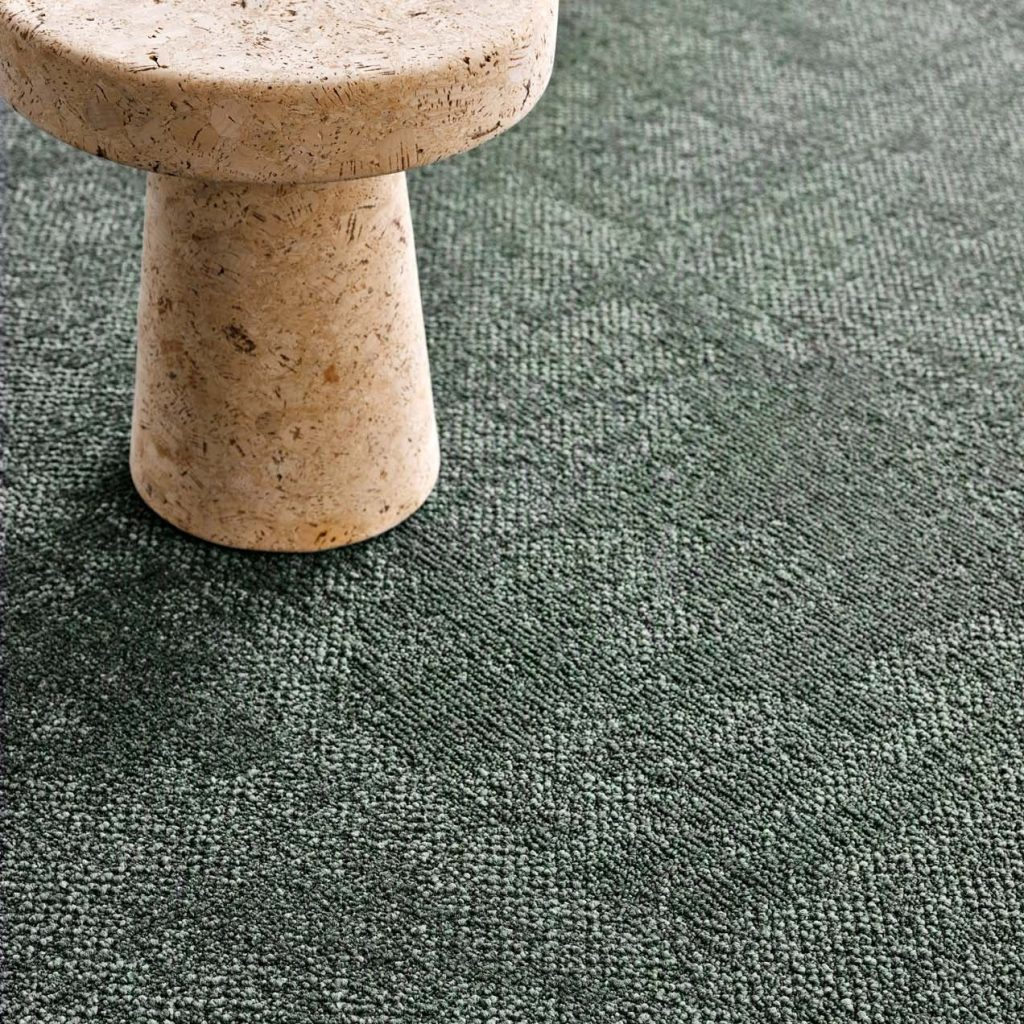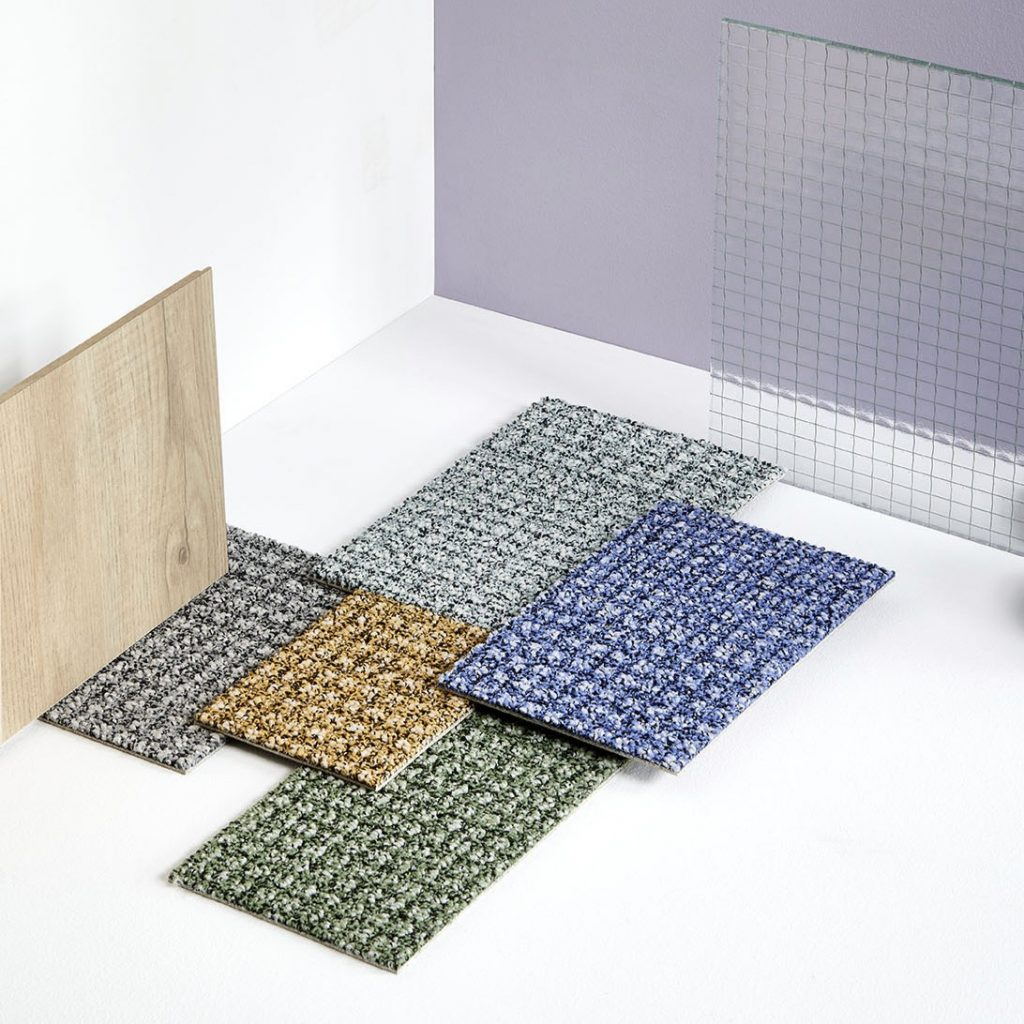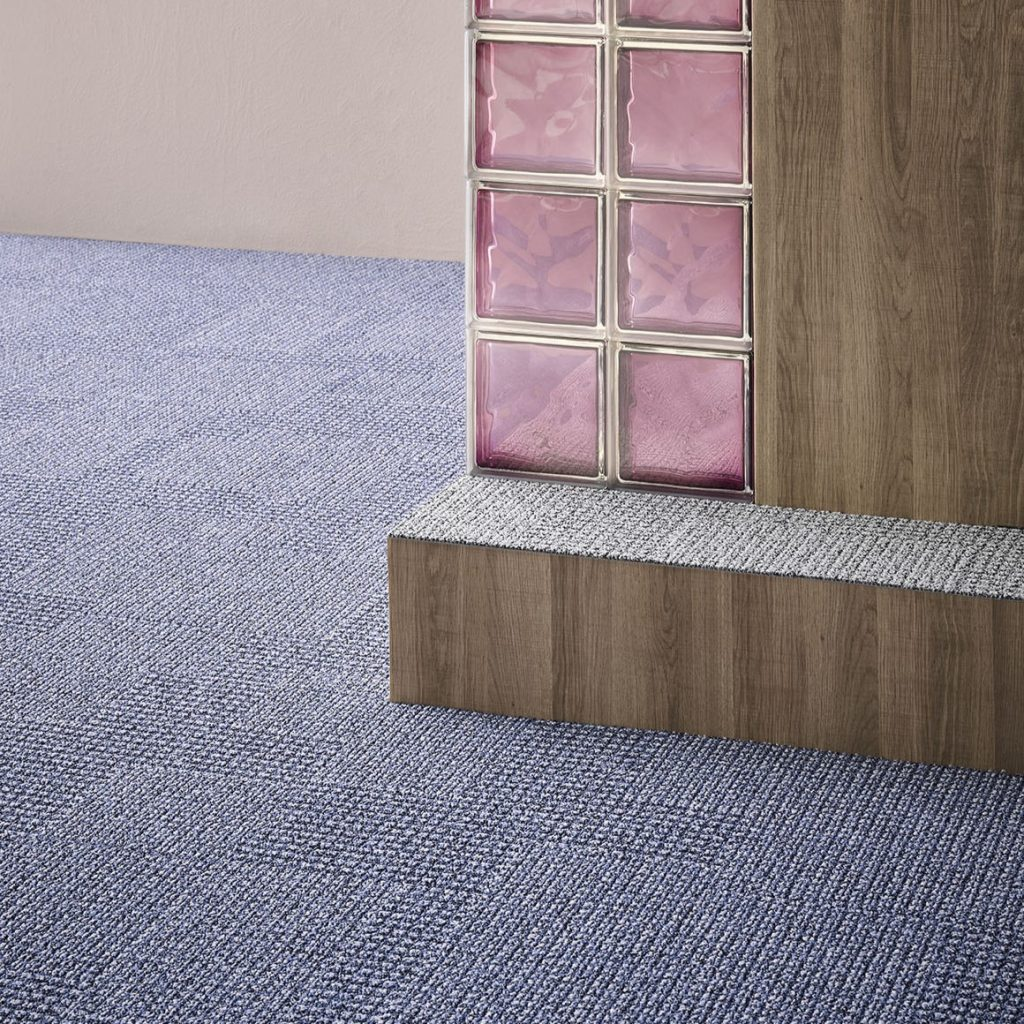 Circular Journey: We recognize that we are responsible for the full life cycle of every material we work with. Through our pioneering take-back and recycling program, ReStart®, we separate yarn and backing for recycling in our carpet recycling center in the Netherlands without loss of quality, all the while complying with stringent health and environmental standards.
We don't do it alone, of course – our network of committed partners helps make this circular journey possible. To keep track of the carbon generated and saved over a product's life cycle, we calculate the Circular Carbon Footprint of every one of our carpet tile collections. Together with our holistic design approach and carefully considered materials, our closed-loop system ensures that our carpet tiles record an impressively low circular carbon footprint – one we're continually working, alongside our partners and customers, to shrink even further.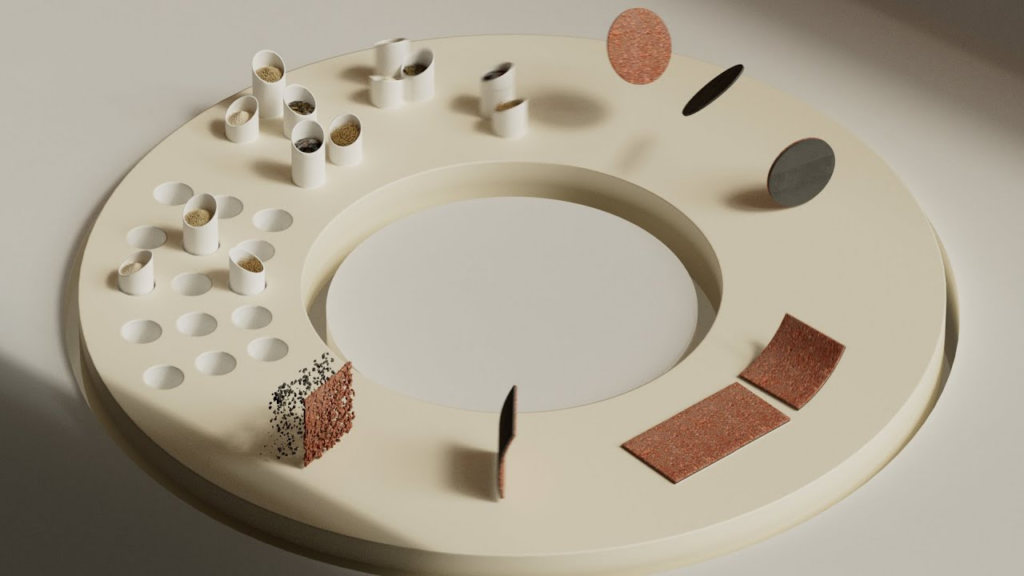 Design excellence
Next to our sustainability approach, design excellence is also a priority for us. We are inspired by the latest trends in areas such as fashion, architecture, art and interior design. We want to stimulate co-creation of stunning new designs either via our international Circles of Architects® platform or by successful partnerships with leading architects and designers.
When it comes to flooring, customization is becoming increasingly important. That is why we have established the Carpet Design Centre at our European production facility in the Netherlands. Here you can co-create and design your own unique carpet tile collection to give your office interior project an uplifting feel. You are at the center of the creative process and together we design a floor that meets the specific needs of your customers.